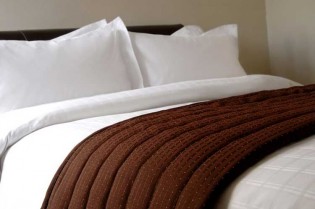 B&B, Holiday Homes Linen & Towelling
Preens Linenmaster have the capability and flexibility to tailor a linen and towel rental programme to support smaller scale operations such as larger B&B's and holiday home providers. Speak to us today about our linen and toweling rental and laundering services for B&B's and holiday homes.
Our service area for B&B's is around the local Dunedin Area & now Oamaru Area.
DUNEDIN - Long Term - "On Going Hire" for BnB's
Preens Linenmaster has partnered with Edinburgh Short Stays. Veronica Miller and her team can provide long term solutions for your investment that specifically cater for BnB & Air BnB properties in Dunedin
Call Veronica to find out more 021 676211 or Email veronica@edinburgh.co.nz
OAMARU - Long Term - "On Going Hire" for BnB's
Oamaru Area for Long Term "On Going Hire" contact: Chris 021 969 413
Product must be picked up & dropped off to our factory in Oamaru.
Email: sales@preens.co.nz